8/9/09
15:33 |
Publicado por Nicole
|
Editar entrada
Ésta banda se formó en 1997 en Nueva York y se dedican a verios géneros, tales como electrónica, industrial y shock rock.
Fueron teloneros de bandas como Linkin Park, System of a Down y Rammstein; y teloneados por otras como The Dresden Dolls,
Rasputina
y The Birthday Massacre.
La banda se destaca por sus letras controversiales, tales como Stupid MF, Faggot y I Hate Jimmy Page.
· Jimmy Urine (Jimmy Eurigner)
· Kitty
· Steve Right
· Lyn-Z (Lindsey Ballato)
· Tight (1999)
· Frankenstein Girls Will Seem Strangely Sexy (2000)
· Alienating Our Audience (DVD, 2002)
· Despierta los niños (EP, 2003)
· You'll Rebel To Anything (2005)
· Another Mindless Rip Off (EP, 2006)
· IF (2008)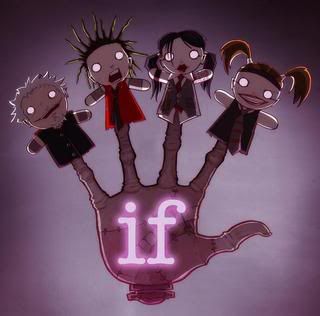 Etiquetas:
Industrial
,
Shock-rock
¿Qué te gusta?